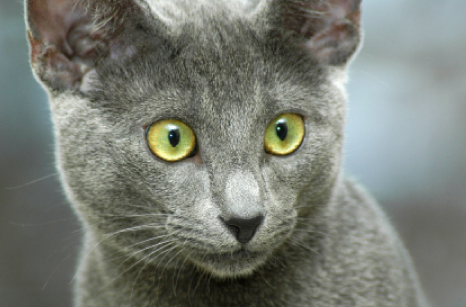 You've just hung up the phone.  You're hands are shaking, heart is racing, and there is a bead of sweat forming on your brow.  The anticipation, the agony, the dread…  of knowing you are going to have to coax your kitty into the carrier to come see us.
We always say it so nonchalantly, don't we?  "Dr. Brown will see you tomorrow with "Fluffy" for her well visit."  It's as if we don't even know the war that ensues at the mere sight of the carrier!  Well, we hear you loud and clear and thought we'd give you a few pointers that may help bring some relief the next time you find yourself making a trip to see us.
As hated as the carrier can be, do you own one?  Our recommendation is to always bring your cat in a secure carrier.  There are too many potential risks to your kitty if not secured.  If you are in the market to purchase a carrier, you will definitely find a wide selection available.  It may be helpful to select one that has a top opening and an additional opening on the side.  The top opening makes it easier to place your cat inside, and they will find it easier to go in and out of the side opening.
Your pampered feline is most comfortable with the familiar.  Respecting your cats need for time to adjust is much better than waiting 'til the day of his appointment to bust out the carrier that's been collecting dust in your basement.  Try to make the carrier a well known place by always leaving it out in a room where your kitty spends a lot of time.  Placing familiar bedding or clothing with your scent inside of it can make it feel more secure.  Additionally, adding treats, toys, or catnip may help motivate your cat to try it out.  It may take days to weeks before your cat starts to trust the carrier.  Just be patient and remember to reward them when they are showing positive behavior.
So, what if your cat hasn't had time to get used to the carrier and you have to bring them in right away?  Start by putting the carrier in a small room.  Ideally, this would be a room with few places to hide.  Bring the cat in to the room and close the door.  Try to coax them into the carrier with treats or toys.  If this is unsuccessful, here is where having a top opening can be very handy!  Pick up your cat and place them into the carrier through the top opening.  If your carrier breaks down into a top half and a bottom half, you can try removing the top half to get your cat inside.  Once inside, calmly replace the top half of the carrier and secure.
Finally, some cats may respond well to a synthetic feline pheromone (such as Feliway).  These pheromones can help calm cats down during a stressful situation.  Spraying or wiping your carrier with this product can help put your cat in a more relaxed state.
If, after all of these measures, your kitty is still anxious, please feel free to call to discuss your concerns with us.  We want your cat's visit to be as stress-free as possible.
-the team at VAC-