Welcome!
Welcome to Village Animal Clinic! As a new member of our family, you will find your pet's health and well-being is our top priority. We consider it our responsibility to provide you with the information you need to make good, educated choices for the life of your pet.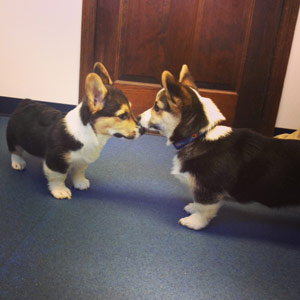 Your veterinary team led by Dr Jill Brown and Larrissa Parris, with the assistance of our wonderful support staff, will provide your pet with consistent and compassionate care.  Because your pet sees the same doctor and technician team at every visit, your pet will become familiar with us and know what to expect.  This makes every visit a social call free of stress and anxiety.
We work hard to foster a mutual relationship of respect and caring between us, you, and your pet.  This approach allows us to harness a more detailed, knowledgeable and personal approach to your pet's care. As a new client of our practice, you can expect our full attention to your pets' needs.  Our service will be provided with courtesy and respect.