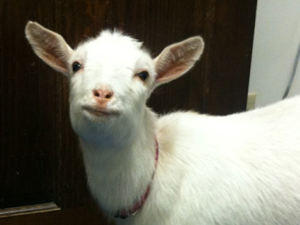 Village Animal Clinic operates on an appointment basis and we do our very best to stay on schedule. Occasionally, emergencies arise that put us behind schedule. We will make every attempt to keep you informed and offer you alternatives to a wait if a problem arises. We encourage you to keep us informed if we are keeping you longer than you anticipated.
For your convenience, drop-off appointments are nearly always available – even if the schedule is already full for the day!
Accurate Estimates
We are always happy to provide you with comprehensive estimates for routine, diagnostic, hospitalization or surgical procedures. Our goal is to give you an accurate estimate of the cost of providing the necessary care for your pet. Occasionally during the course of treatment, additional procedures may be indicated. We will communicate with you prior to performing any additional procedures to give you a cost estimate. No additional tests or treatments will be performed without your expressed consent.
Please understand that estimates given over the phone prior to examination may change once a pet has been examined. We do our very best to give you an understanding of what may be encountered but it is impossible to determine exactly what diagnostic tests, medications, and treatment may be necessary until we actually see the pet. The most accurate estimate is one provided after the initial examination.
Prescription Refills:
We respectfully request 24 hours notice for prescription refills, and 48 hours notice for written prescription requests. To submit your prescription request on-line, please click here
Payment Policy
We require full payment at the time that services are rendered. For your convenience, we accept Visa, MasterCard, Discover, and cash. Personal checks are accepted after a client has been with us for one year. A credit plan, Care Credit, is available for those who may want to take extra time to pay for their pet's medical services. You can visit www.carecredit.com or ask to speak with our hospital manager to discuss Care Credit options.
We respectfully ask that if you have payment concerns, you discuss these with the business manager prior to authorizing any services.