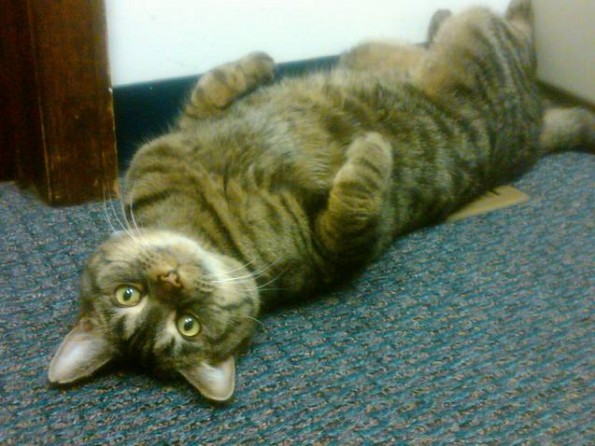 The Cat's Out of the Bag
             -inner ramblings of a clinic cat
---
Day 268
The female occupants continue to harass me about what they call my "belly-dangle".  Yes, my abdomen may be large and in charge, but I like to think of it as my showstopper.  A real game-changer, if you know what I mean?
Oh, the incessant trips to be weighed!  Can't a cat just be footloose and fancy feast free?  At least they've not caught on to my MacGyver-like skills of scaling hospital cages and retrieving left behind morsels.  A cat's got to do what a cat's got to do.
At any rate, I still have the lovely people who come to visit me.  Clients, I believe they're called?  They accept me for who I am.  I like to think they're purr-fect…my clients & my showstopper.
–       B.  C.
end